It's Israel's 70th Year – You're Invited to a Special Event in Dallas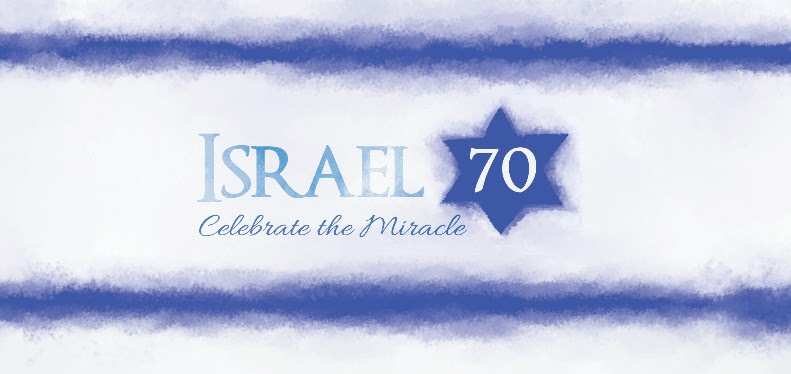 On Thursday, April 26th, in Dallas at Glenn Beck's Mercury Studios, HaYovel will be hosting a unique celebration. It's unique because we at Hayovel are not only grateful for the brave and heroic Jews who fought to create the Jewish State, but we are also grateful for the modern day heroes who are continuing to stand on the promises of God and committed to Israel's complete restoration.
Our special guests for the evening will include Glenn Beck and Rabbi Daniel Lapin, but we are also hosting Yonaton Behar and Chaim Margolis, Jewish leaders from the community of Har Bracha (Mount of Blessing), a key strategic stronghold in the battle against Islamic aggression toward the Jewish people and the Land promised by God to Abraham and his descendants.
Yonaton and Chaim, under the biblical visionary leadership of Rabbi Eliezer Melamed, have also achieved something rarely seen in the Jewish Christian relationship – a heartfelt embrace of those from the nations who fervently support the Jewish return to the prophetic mountains of Israel.
Very few Christians felt compelled in 1948 to support the fight for the Jewish State. Instead, we watched and waited to see if, after 2000 years, God would be good on His promise to give this specific land to the actual descendants of Abraham. After overwhelming hardship and against all odds, the long wait was over.
The battle, however, still continues. In 1967, we watched another miracle, which saw David defeat multiple Arab Goliaths in just six days. Unfortunately, neither of these miracles was fully recognized by the rest of the world, but most disturbing of all was the lack of readiness within the Christian community to give up its self-appointed status as God's chosen people.
If you are a Christian, it is time to agree with the indisputable plan of God.
I want to personally invite you to join me in Dallas, to make another declaration. Not only to recognize Israel's Declaration of Independence, but to make a declaration of commitment to stand on the actual Promises of God – to give our full support to the return and restoration of the entire Jewish State.
Don't miss the next miracle.
Tommy Waller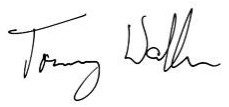 Founder and President, HaYovel
P.S. Seating is limited, so please click here to register today!