An absurdly normal idea – time to celebrate Israel's birthday together.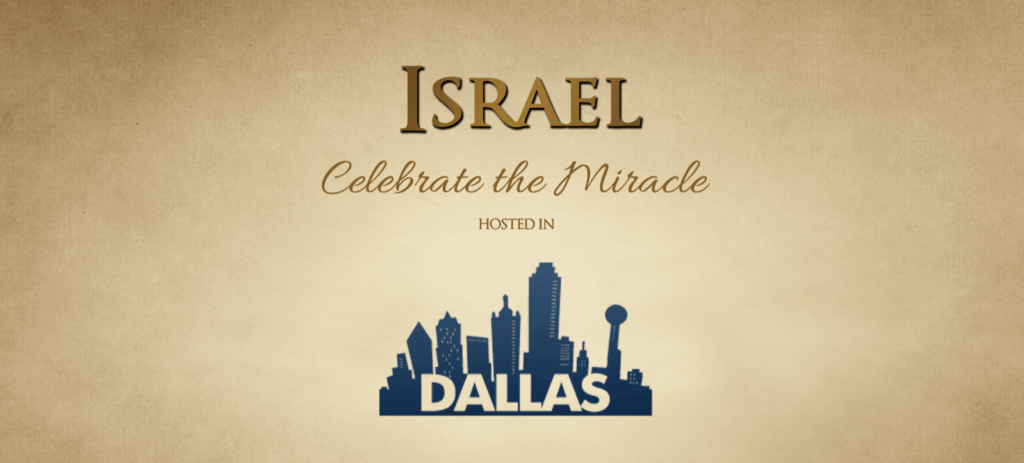 The idea of Christians and Jews working together seemed absurd. After all, Christians and Jews have not gotten along very well for a few thousand years. Today however, things have flipped! The idea of Christians and Jews working together is beginning to become normal.
On May 14th, 1948, Israel was reborn after being exiled for 2,000 years. On May 14th, 2019 Christians and Jews will come together in Dallas to celebrate Israel's miraculous existence and the opportunity that our two peoples have together. At Mercury Studios in Irving, TX, we will celebrate Israel's birthday with our brothers and sisters from the Jewish community. (More info below.)
>>>Save my spot to celebrate Israel's birthday.
For the first time in centuries, Christians and Jews are joining together to work towards a common goal. If you believe in the God of Abraham, Isaac and Jacob, the time has come to stand with God's promises given to Abraham. You can find out how by joining us at Mercury Studios next week on May 14th.
With music from Israel, dynamic videos showcasing Israel's beauty and the incredible restoration that's happening there, inspiring speakers, and gourmet kosher food and Israeli wine, the "Celebrate the Miracle" event on May 14th is one you will not want to miss.
Instead of the negative, false story coming out of the media, you will hear first hand reports from those seeing and experiencing Israel for themselves. These modern-day "spies" will give you the true and positive account of the Kingdom of God being restored in Israel today.
There is limited time to register.