One thing that is obstructing the creation of a Palestinian state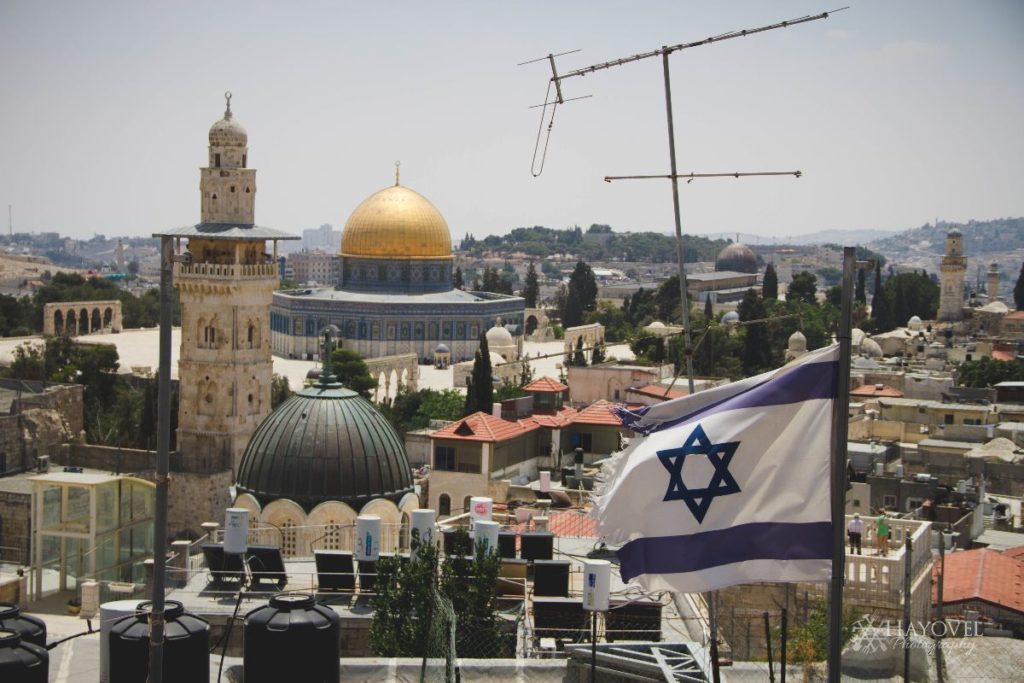 It seemed physically impossible.
Have you ever felt called by God to do something that seemed physically impossible, but you believed in it so much that you pressed through seemingly insurmountable odds to reach your goal? The problem may have seemed astronomical to overcome, but the rewards of obeying God far outweighed the difficulties.
Nehemiah took on an impossible task
When Nehemiah obeyed God's call to leave his high position in a Persian court and return to his homeland to rebuild Jerusalem, he probably felt the same way. He took on the impossible task of rebuilding Jerusalem. Local rulers even laughed when they heard that the Jews were building the holy city.
"But when Sanballat the Horonite, Tobiah the Ammonite official, and Geshem the Arab heard of it, they laughed at us and despised us, and said, 'What is this thing that you are doing? Will you rebel against the king?'" (Nehemiah 2:19)
After he finished laughing though, Sanballat must have realized that Nehemiah was more serious than he first imagined.
"But it so happened, when Sanballat heard that we were rebuilding the wall, that he was furious and very indignant, and mocked the Jews. Now Tobiah the Ammonite was beside him, and he said, 'Whatever they build, if even a fox goes up on it, he will break down their stone wall.'" (Nehemiah 4:1,3)
>> Join the modern-day Nehemiah challenge and bless Israel
Despite the impossible odds, and the enemies in the land coming against him, Nehemiah had the people continue building the walls of Jerusalem with weapons in one hand, and building tools in the other:
"Those who built on the wall, and those who carried burdens, loaded themselves so that with one hand they worked at construction, and with the other held a weapon." (Nehemiah 4:17)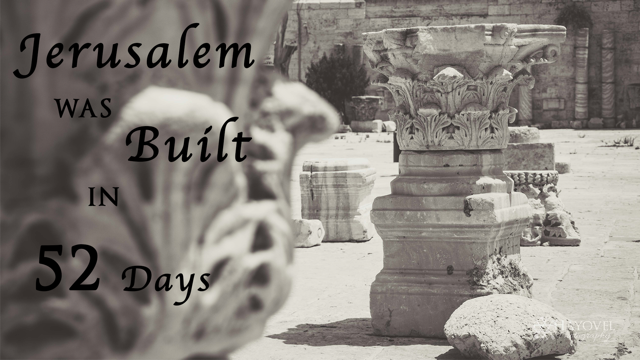 Miraculously, they were able to complete building Jerusalem's walls in just fifty-two days!
Can you imagine being one of the people building the walls with Nehemiah? Many of the people had been living in Jerusalem during its time of desolation. However, it took Nehemiah coming back, and giving them the inspiration to rise up out of their desolation for them to take action.They were just waiting, it seemed, for someone to come along and tell them to "rise up and build."
Fifteen years ago, a man named Tommy Waller set out for the land of Israel not knowing what God had in store for him. After meeting an Orthodox Jewish farmer, and seeing the Scriptures being lived out right in front of him, he felt the call to participate in the prophetic work happening in Israel. At first, he only began by bringing his family to assist the farmers in Israel. Soon, however, he began to invite the nations. Today, more than 3,000 people from 30+ countries have participated in this work. As you are reading this, there are Christian Zionists from all over the world harvesting grapes in Samaria and making an impact for the land and people of Israel, and ultimately, God's Kingdom.
Like Nehemiah however, Tommy Waller and HaYovel have faced insurmountable odds. Having an international organization that brings people to the most hotly contested piece of real estate in the world is not easy. However, with the support of thousands of people all over the world just like you, we have been able to boldly move forward. 
Like Nehemiah, Tommy Waller is a man who simply lives to inspire and encourage people all over the world just like you to participate in what God is doing in the biblical heartland of Israel. Many people have chosen to come and put their hands and feet in the dirt. Others, support financially. Right now, we need your critical support.
Thirty-two days ago, we started the Nehemiah Challenge. After a generous businessman stepped forward with a $250,000 matching gift, we have been working hard to match it. To date, we are at an incredible $378,709!
We only have 20 days to go to finish matching this gift in the same amount of time that it took Nehemiah and his army to complete the walls of Jerusalem.
>>Will you make a critical difference by giving to the Nehemiah Challenge?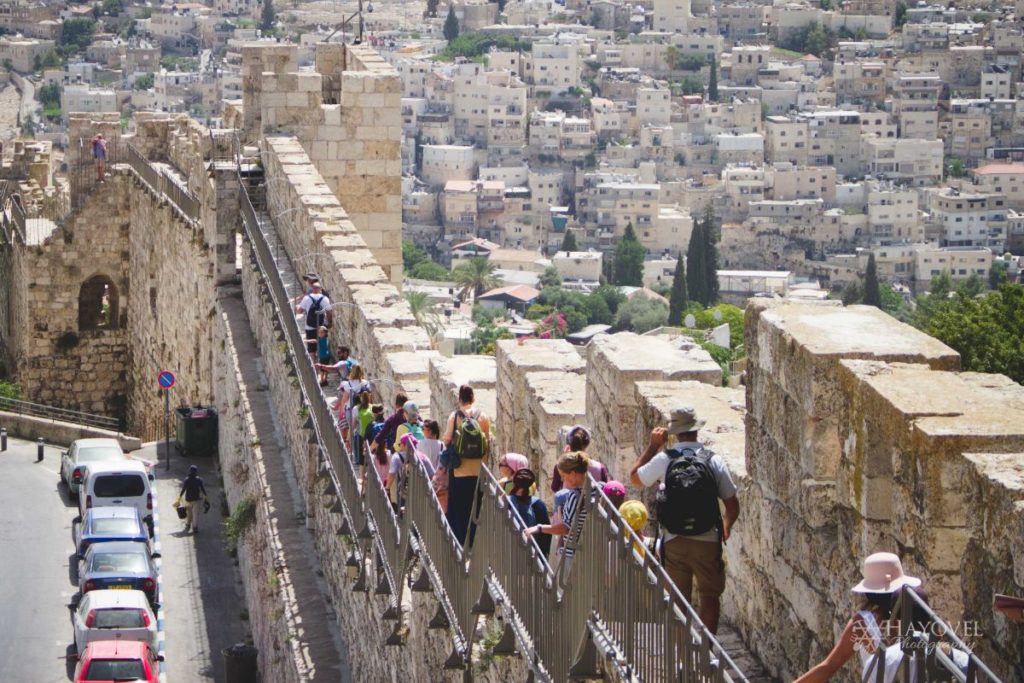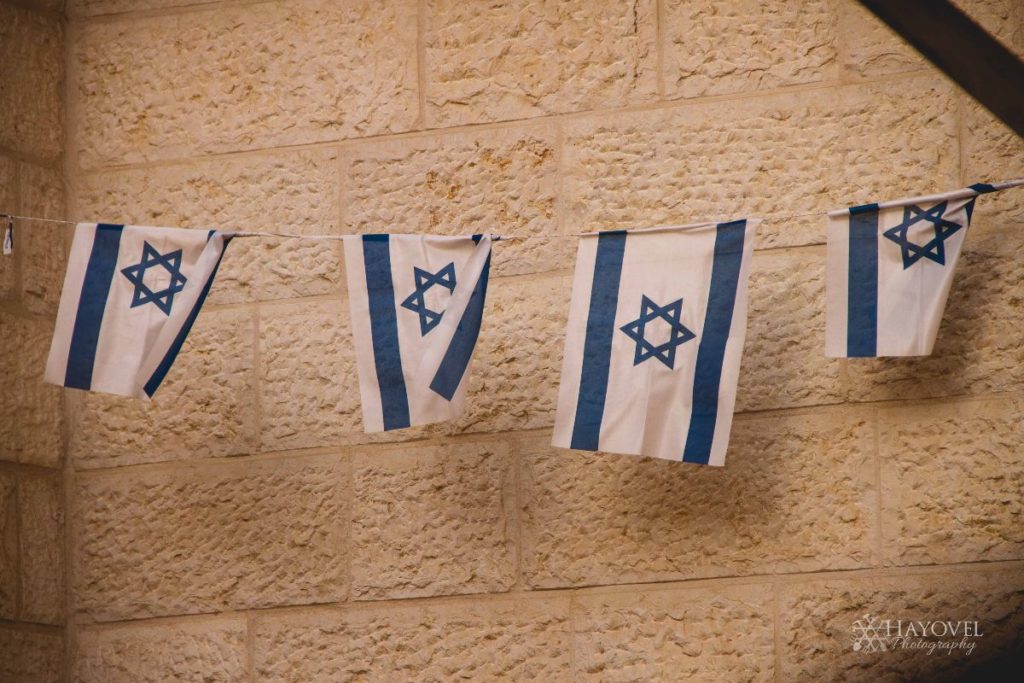 This is what the funds will go towards
(click on the links to see more about each category):
The World is against the well-being of Zion
Just like in Nehemiah's time, the world is deeply disturbed that we would come to Zion to seek the well-being of Israel.
"When Sanballat the Horonite and Tobiah the Ammonite official heard of it, they were deeply disturbed that a man had come to seek the well-being of the children of Israel." (Nehemiah 2:10)
Here's what the New York Times said in an article in 2010:
"HaYovel is one of many groups in the United States using tax-exempt donations to help Jews establish permanence in the Israeli-occupied territories — effectively obstructing the creation of a Palestinian state, widely seen as a necessary condition for Middle East peace."
The world may not like it, but God declared that Israel would return to this land, plant vineyards, build houses, and resettle these very mountains. He also said that the nations would come and be a crucial part of this story of restoration.
We are here in Israel as a conduit for the nations to participate in what the prophets spoke more than 3,000 years ago. We want to inspire and encourage you, to be a part of the restoration of God's Kingdom that is happening in the land of Israel today.
Time is critical.
>>Donate to the Nehemiah Challenge and bless Israel today