Pesach Sameach! Happy Passover!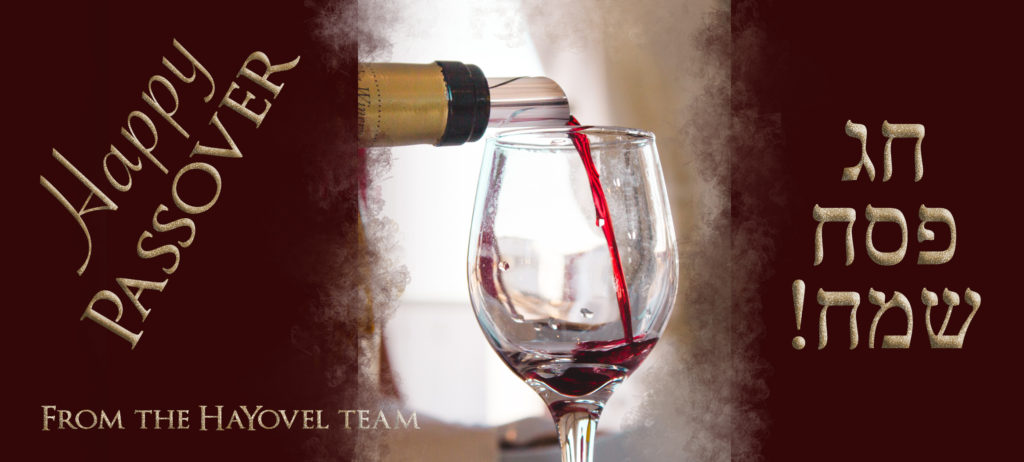 The feasts are so rich with meaning. It is always a joy to celebrate every year and dig a little deeper into their richness.
This year, the two different names for this season's festival caught my attention. The "Feast of Unleavened Bread" and "Passover" are both used many times in the Bible. Why these titles?
Doesn't it seem a little confusing to use two titles?
Why not just call it the "Feast of the Exodus"?
Or the "Feast of Deliverance"?
Why "Passover"?
Not allowing the Angel of Death to smite Israel is certainly significant, but isn't freedom from slavery and exiting Egypt the main point?
And the FEAST of Unleavened Bread???
That's almost like saying the "Feast of Meatless Barbeque" or the "Feast of Unsweetened Cake". That doesn't sound very feast-like!
"Passover" speaks of justification. In order to escape the wrath of God upon the firstborn, the Israelites were not required to be perfect. They were not required to perform more good deeds nor take on some form of asceticism to gain God's favor. They only needed to obey God with one action—apply the blood to the doorpost. This act of submission and faith was it! That was all they had to do!
"Unleavened Bread" speaks of sanctification. The night of the Lord's Passover was not the end of the story! The next step was to begin a journey. Leaven represents sin. The rising process of leavened dough takes time. Once the leaven is there, it slowly rises from the inside out. Unlike salvation, which happened in that instant when we finally hit the breaking point and gave ourselves over to His salvation, leavening is a choice on the journey. It does or doesn't happen, after salvation, on the way out of Egypt.
The Feast of the Passover/Unleavened Bread reminds us of these two critical elements that God mercifully granted to all those who put their trust in Him. By His great mercy, we are justified and we are called to walk a path of sanctification. The children of Israel experienced deliverance from slavery, but it was quite a challenging and chastening journey getting to Mt. Sinai and on to the Promised Land.
Where are you and how is your journey going?
My prayer for all of us this Passover season is that we would more fully understand the wonder of being justified and that we would take another step on the journey of un-leavening and sanctification.
Blessings,
Zac Waller