Prophecy Fulfilled – Photos from Pruning 2019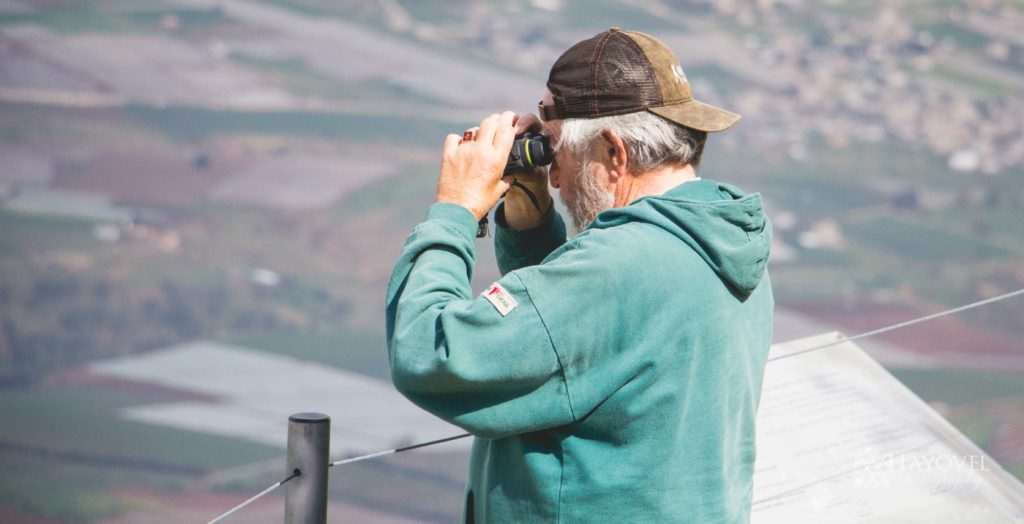 The winter pruning season of 2019 has come to a close. Praise the Lord for a blessed, successful and truly impactful season! The valiant men that came from countries all around the world have returned back to their families and communities with a new connection to Israel, a deeper relationship with God and a first-hand knowledge of what Israel is like and the things that are happening there.
Are you interested in finding out more about our men's pruning trip and what it was like? You can visit our volunteer page to watch videos, read testimonials and learn more.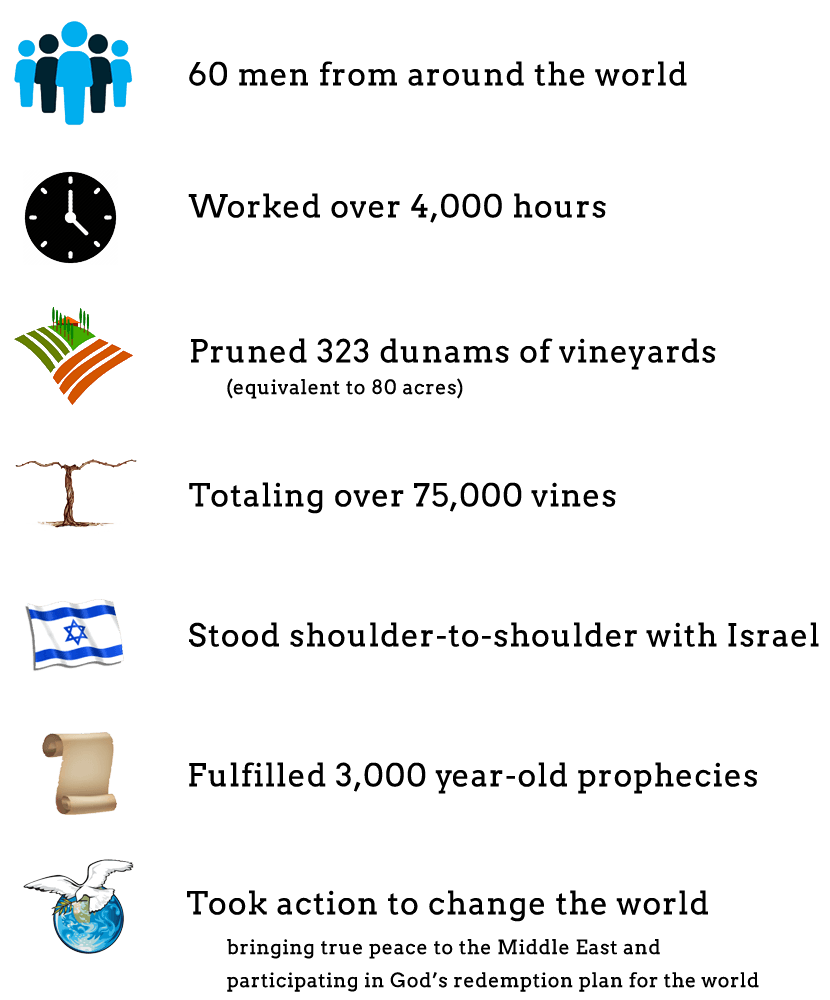 Some thoughts from this year's pruning team:
It is said that after visiting Israel, you'll never be the same. And it's so true – the memories come alive going forward with new perspective and insight having stood in the place those biblical stories took place. But to join the HaYovel family in blessing the Jewish farmers by actually, physically expressing that love and support––it takes on a whole new meaning. By participating with HaYovel, you not only get to see and experience the sites and history of the Jewish people but are actually part of a prophecy foretold by the prophets . . . HaYovel is the real deal!

Rog from Georgia, USA

I had been waiting my entire Christian life to come to Israel and could not have chosen a better group to go with. I was enlightened, challenged and compelled to draw closer to my faith in a rock-solid way. HaYovel showed me a deeper understanding of the Biblical message for all of us. If you are looking to not just be a tourist but get an authentic experience of all angles of Israel and Biblical history, there's no better way to do it . . . to get your hands on the land of which the Bible speaks is beyond rewarding.

Joseph from Massachusetts, USA
Some photos from this pruning: