There are only several hours remaining – Will You Help Me Rebuild Zion?

We only have a few days left in the biblical month of Elul, the time when the King comes out to the field to meet His subjects. We were literally in the fields of Shiloh this morning harvesting grapes, but more importantly, meeting the King in the fields of the heartland.
In a few days, it will be Rosh Hashanah – the new year on the biblical calendar. Today, the 25th of Elul (September 25th) also marks the time when Nehemiah finished rebuilding the walls of Jerusalem. We are working with all of our strength here in the heartland to rebuild Zion, but we cannot do it without your help.
In these final hours of the Nehemiah Challenge campaign, will you join with the people of Israel, HaYovel and Christian Zionists around the world in rebuilding Zion?
Click here to give. There's only a short time left, and this window of opportunity will be gone. Take advantage of this time during Elul, prepare for the new year, and greet the King who is in the field.
Rebuilding Zion,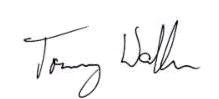 Tommy Waller
P.S. The Nehemiah Challenge only has a few hours left, and we are sending out our last call. Click here to give now.