There is a Miracle to Celebrate – Save the Date

Israel – Celebrate the Miracle 
72 years since the rebirth of Israel
Announcing, HaYovel's second annual "Celebrate the Miracle" gala event in Franklin, TN on April 30th, 2020. Mark your calendars, and watch your inboxes – registration will open in the beginning of March.
Last year's event included music by award-winning musician Michael Card, dynamic speakers such as Rabbi Yehuda Glick, Dr. Alan Keyes, Pastor Steve Berger, and a gourmet meal from Pucketts Catering.
This year's gala event is lining up to be even more inspiring, celebratory and exciting than the previous. Stay tuned for more information coming!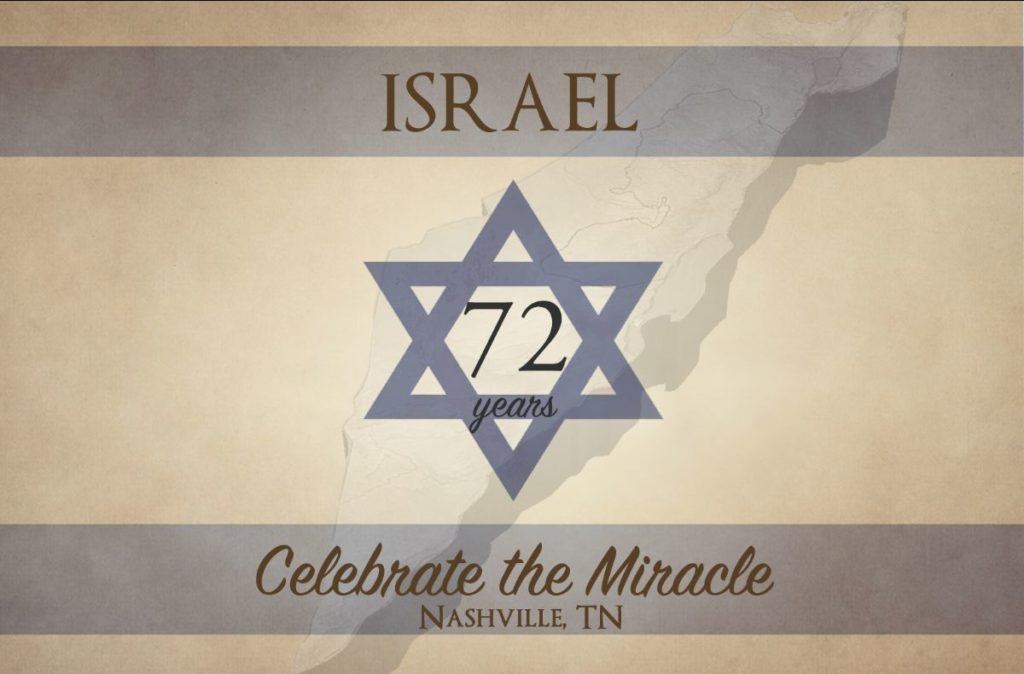 Millions of people are actively fighting against the miraculous regathering of the Jewish people and the restoration of their land. HaYovel brings Christian volunteers from around the world to serve Israel's farmers. We provide quality work, hearts of love and a positive international voice. Our volunteers connect to the land of their faith, restore Christian Jewish relations, and gain an understanding of God's purposes for Israel.