Time to Get Your Boots On – Pruning 2020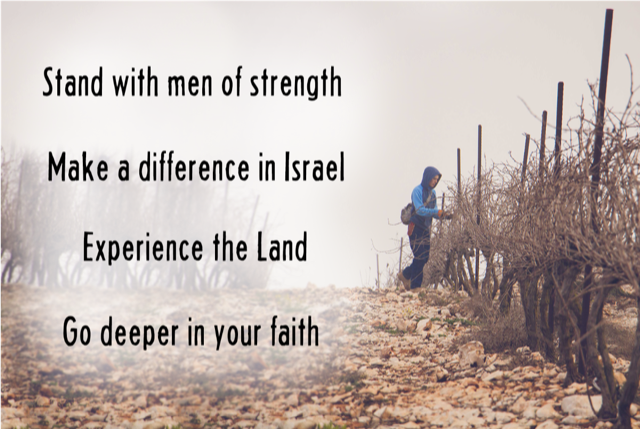 Making A Difference Where It Matters
As men who are seeking God, each of us want to make a difference in the world around us. We want to be a part of something greater than just ourselves. We want to be involved with what God is doing on the earth.
In Israel, we are seeing something happening that has not been seen for over 2,000 years. The once-desolate land of Israel is being brought back to life. There are miracles happening in Israel, and it seems that God is inviting us to take part in His miraculous plan of Redemption.
In a couple of months, we will begin pruning the grapevines for next year's harvest. This is the season where men from all around the world come together on the mountains of Israel to be apart of what God is doing in the Heartland of Israel.
Pruning is a time for men to take a step back from their busy lives, refresh and restart their walk with God, and at the same time bless and support the Jewish People and the land of Israel.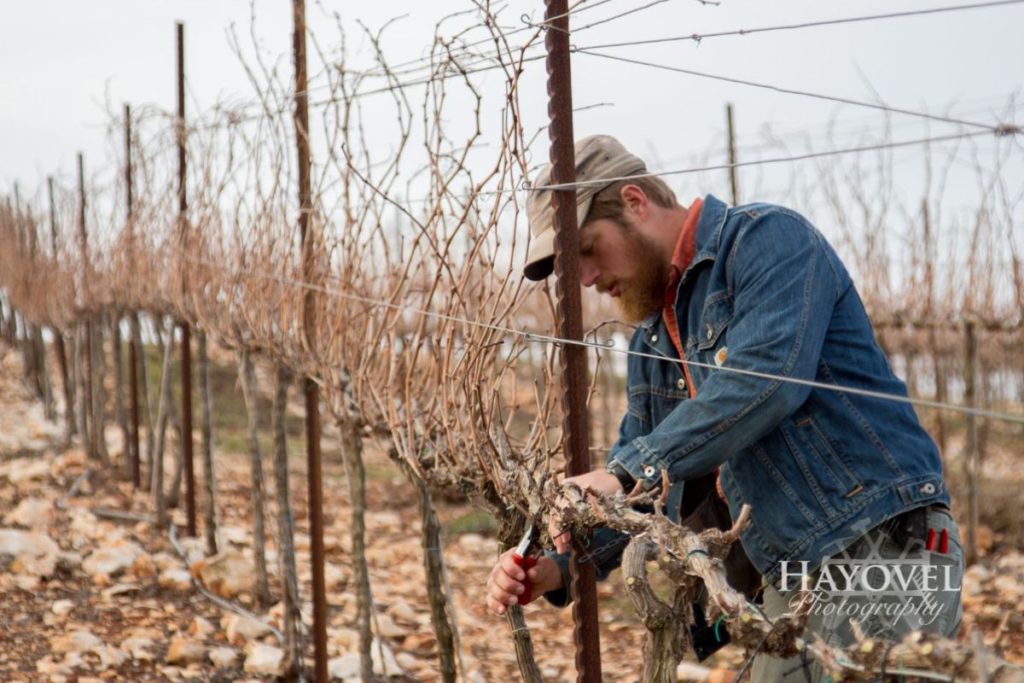 Volunteer Pruning Trip For Men
We are in need of strong, godly, valiant and courageous men to join us on the mountains of Israel this winter. Join us in 2020 to make a difference, and at the same time, experience the life-changing mountains of Israel.
Registration is open right now for all pruning trips!
January – March
Come for a 2-week, 3-week, or 8-week trip.
Prices will increase six weeks before each trip.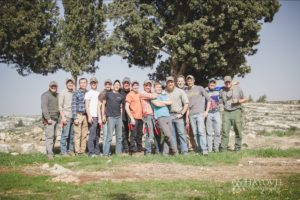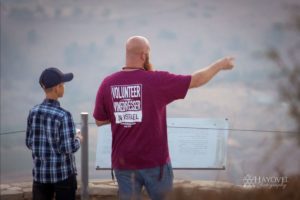 The Impact On Other Pruners. . .
Serving with HaYovel my eyes were opened to the importance of the restoration of Israel, both the land and the people. For the first time, I realized that I could do something to fulfill prophecy. My faith was strengthened and through the experiences and relationships that were formed, I have become a better husband, father, friend, and disciple.
~ Adam P.
Georgia, USA
My first trip to the Land of Israel and the experience of a lifetime. Knowing you are fulfilling prophecy by working the Vineyards in Samaria has been the most fulfilling event in my spiritual life since my salvation experience in 1970.
~ Paul G.
Oklahoma, USA