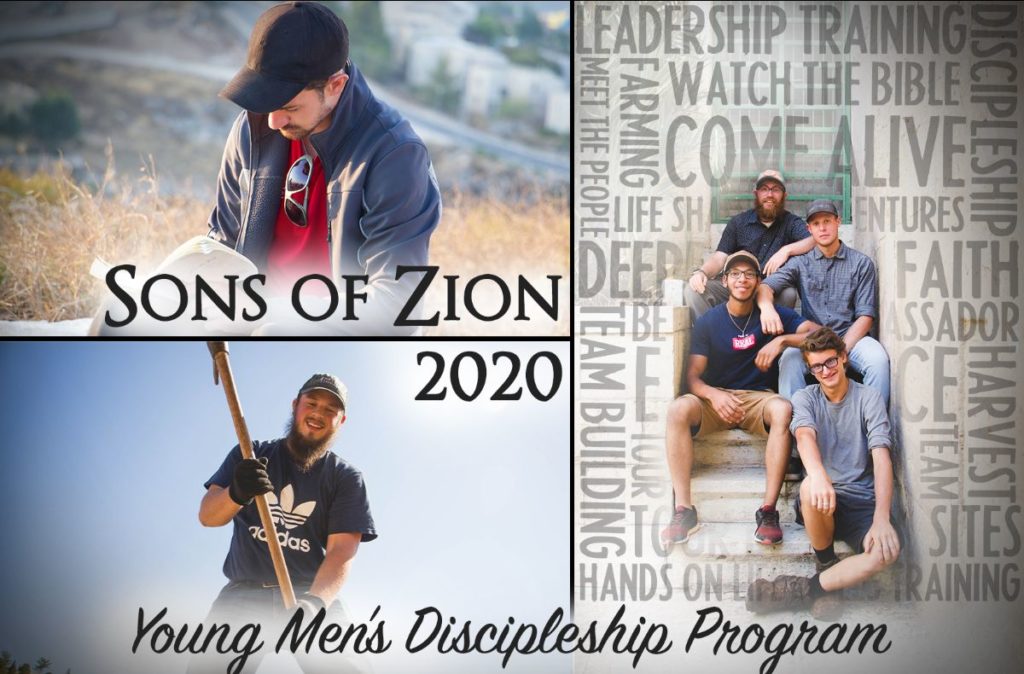 An Experience of a Lifetime
Sons of Zion Discipleship Program
July – November 2020  •  Young Men 18+
Are you a young man who is striving for a closer and more personal walk with your Creator? Do you want to go to a deeper level with God through purpose-driven experiences and meaningful service to others?
Or do you know of a young man who is?
The Sons of Zion discipleship program is specifically designed for young men who are seeking God with all their hearts and want to take their relationship with Him to a deeper level. Through volunteering in the heartland of Israel, and by fellowshipping, studying and praying with other like-minded young men and believers, your vision will be renewed and your life purpose more defined.
Sons of Zion Program
July 1st through November 4th
Price: $4,250 – airfare not included
Location: Israel
Each participant will experience a full start-to-finish harvest season and be a key part of the harvest operations team, taking on roles and responsibilities suited to him. Come engage in a life-changing 4-month adventure of discipleship, education, and servanthood!
Watch what others have to say: